"We approach every project in a methodical manner to assess the best path to success. We thoroughly plan, execute, and deliver the results our customers expect. "
Our passion is science. Our mission is to deliver laboratory solutions to accelerate scientific innovation through various techniques. With a diverse team of experts, supported by a rigorous Quality Management System, Nanoscience Analytical provides valuable data and strives to continuously exceed customer expectations.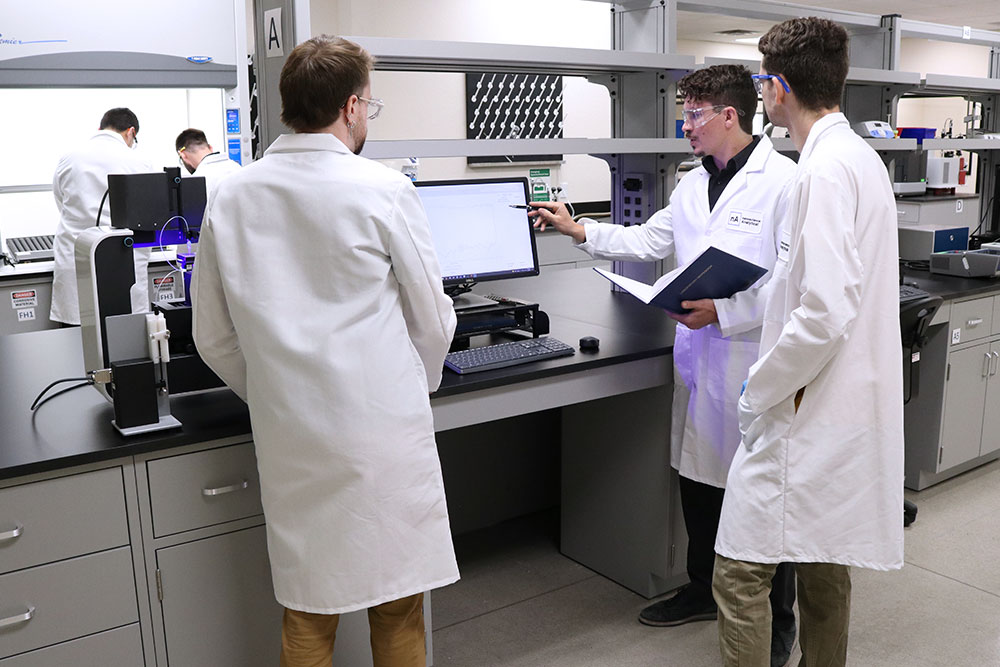 All Research & Development Services
Contract Research & Development
Hypothesis Driven Research & Development
We approach every R&D project at Nanoscience Analytical with a focus on hypothesis driven research. Our commitment is to drive high level R&D projects in a process-oriented way to achieve high quality results while minimizing timelines.
Sample Analysis & Method Development
Our goal is to provide consistent analysis for our customers. Much of our analysis is routine, and a standard operating method is used by all scientists to maintain consistency. Some analysis requires more complex methods that may or may not be developed yet.