Careers at nanoscience analytical
Nanoscience Analytical is looking to expand its team by hiring an Analytical Materials Scientist II. The focus of this role is the preparation and analysis of materials that are specified by Nanoscience Analytical customers. As a contract research and analysis laboratory no two projects are alike. The scientist will utilize a suite of available instrumentation for the preparation of nanomaterials, conduct analysis with electron microscopes, and assess surface properties with optical and force tensiometers. Routine interaction with customers and potential customers will require excellent verbal and writing skills, and a friendly, personable demeanor. The ideal candidate for this role will be excited to grow their skill set with nanoscience analytical as we expand our laboratory capabilities and offerings.

Prepare samples, conduct experiments, and communicate results to laboratory management
Interface with customer to understand specific project requirements and determine suitable processes.
Preparation of written and oral reports summarizing project results
Ensure all laboratory equipment is operated properly and kept in good working condition
Work with vendors and suppliers to ensure all equipment and materials are operational and workflows are not interrupted
Conduct experiments and record results in adherence to quality standards
Prepare and adhere to written procedures for laboratory analysis and equipment operation
Collaborate with laboratory management on project status and timelines
Understanding quality management system regulations and proper implementation of associated processes
Provide technical support including demonstrations, technical presentations, and training for completing project objective
Advanced Degree or equivalent in Chemistry, Physics, or Engineering with a strong background in Materials Science
Experience in a wet laboratory in material design and analysis
Excellent laboratory skills and familiarity with best practices to ensure safety in the workplace
Experience with design of experiments and project management a plus
Experience working with scientific instrumentation including but not limited to nanomaterial fabrication techniques, surface analysis, and advanced microscopy techniques
Self-motivated with excellent teamwork and collaboration
Collaborative, team-oriented personality, and acute attention to detail
A desire to own projects and the deliverables with the drive to ensure completion
Good verbal communication, organization, presentation, and technical writing skills
*Note:  This job description is intended to be a representative summary of the major responsibilities and accountabilities for the incumbents holding this position.  The incumbents may be requested to perform job-related tasks other than those stated in this description.
To apply, please email hr@nanoscience.com Please include a cover letter detailing how you are uniquely suited for the open position. A resume without such a cover letter will not be considered. Thank you for your interest in a career with Nanoscience Analytical!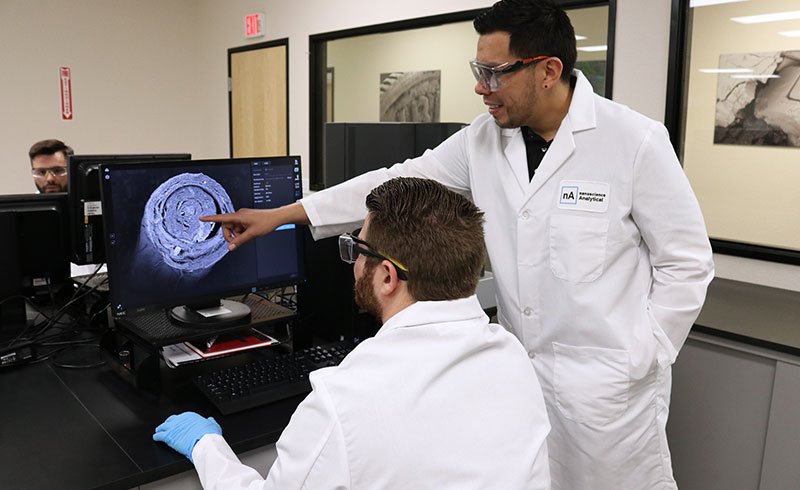 Nanoscience Analytical is a cutting edge laboratory in Phoenix, Arizona committed to quality, transparency, and partnership. Our passion is science. Our mission is to deliver laboratory solutions to accelerate scientific innovation through various techniques. With a diverse team of experts, supported by a rigorous Quality Management System, Nanoscience Analytical provides valuable data and strives to continuously exceed customer expectations.