Careers at nanoscience analytical
Nanoscience Analytical is looking to expand its team by hiring a Laboratory Technician. The focus of this role will be to support the Scientific staff through conducting experiments, recording data, and maintaining the laboratory. This will be an excellent role for an individual looking to gain experience in a Laboratory environment and mentorship from established Scientists. At Nanoscience Analytical we focus on the preparation and analysis of Nanomaterials with a suite of advanced instrumentation. The ideal candidate for this role will be highly motivated to expand their knowledge from the wet chemistry laboratory to highly technical analytical methods.

Conduct laboratory tests according to equipment specifications and established standard operating procedures (SOPs)
Assist in maintaining laboratory, equipment, and tools, in clean, safe, and good conditions.
Generate routine reports on laboratory experiments in adherence to quality standards
Support Scientist for the preparation, execution, and clean-up of experiments
Prepare chemical solutions and equipment for conducting experiments under the supervision of staff scientists.
Responsible for upkeep of chemical inventory and maintaining documentation
Collecting, receiving, and labeling all chemicals and samples in the laboratory
Maintaining inventory of laboratory supplies and resources and communicating ordering needs in a timely manner
Additional responsibilities as assigned
Minimum of two years of undergraduate coursework in Chemistry, Physics, or Engineering
Familiarity working in a laboratory environment
Detail oriented with a demonstrated acumen for critical thinking and problem solving
Working knowledge of MS Office Suite including Word, Excel, and PowerPoint
Excellent verbal and written communication skills
Able to work independently and as part of a collaborative team
*Note:  This job description is intended to be a representative summary of the major responsibilities and accountabilities for the incumbents holding this position.  The incumbents may be requested to perform job-related tasks other than those stated in this description.
To apply, please email hr@nanoscience.com Please include a cover letter detailing how you are uniquely suited for the open position. A resume without such a cover letter will not be considered. Thank you for your interest in a career with Nanoscience Analytical!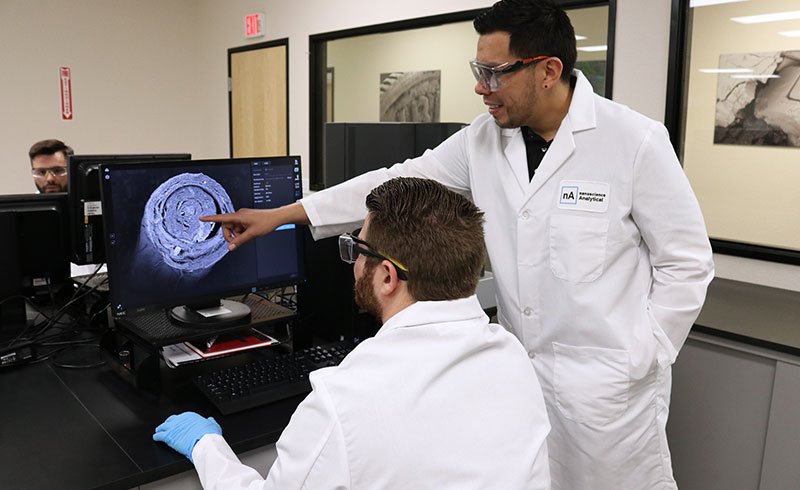 Nanoscience Analytical is a cutting edge laboratory in Phoenix, Arizona committed to quality, transparency, and partnership. Our passion is science. Our mission is to deliver laboratory solutions to accelerate scientific innovation through various techniques. With a diverse team of experts, supported by a rigorous Quality Management System, Nanoscience Analytical provides valuable data and strives to continuously exceed customer expectations.